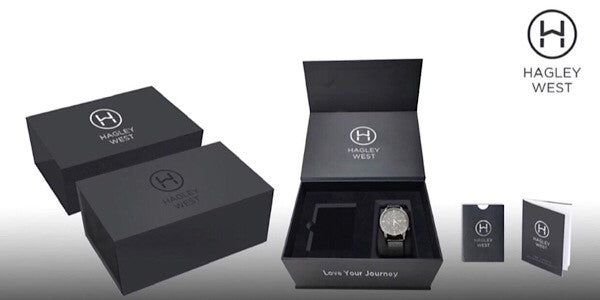 We're not only trying to develop the most transparent watch company in the world, but the best customer experience.
From ordering on the website, to free and easy worldwide returns, pay later options and a lengthy warranty period on all products, we really are separating ourselves from the competition.
Due to market sensitivity we've held back from sharing designs of our watches to the general public. In the meantime here is the final design of our new gift box that you can expect to receive when ordering your Hagley West (available in May).
Love Your Journey 
---
---