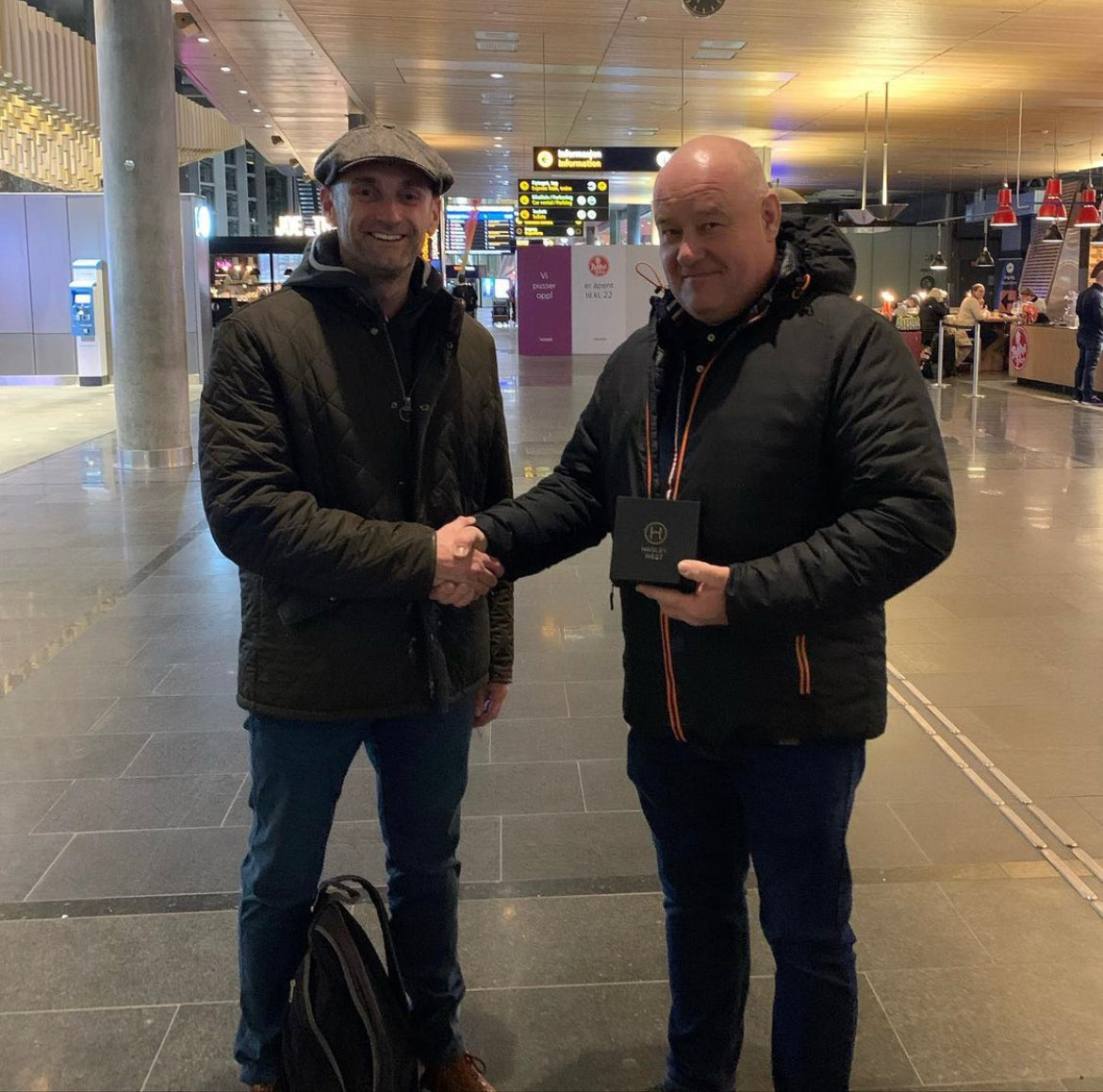 Last Saturday (12th February), Tim did a Saturday Delivery Challenge, but this time, he opened it up to the whole of Europe!
Every order which was placed between 9 and 9:30am went into a hat, and an order was picked out at random to deliver straight away.
The order which was picked was by Rick, our customer who owns the most Hagley West watches (47!). Rick lives just down the road from us, however, he put a note on his order saying that if he was picked, he wanted Tim to hand deliver the order which was placed in Norway!
So, flights where booked, bags where packed, and Tim and George where off to Heathrow (after delivering Rick's watch of course).
And at 7:10pm, Petter's watch was delivered to him at Oslo airport!
Tim and George stayed overnight in Oslo, explored the city, filmed content, and even did a 'Find Tim' challenge where 3 people turned up! It really does show the power of TikTok.
We can't wait to do another European Saturday Challenge soon!
---
---