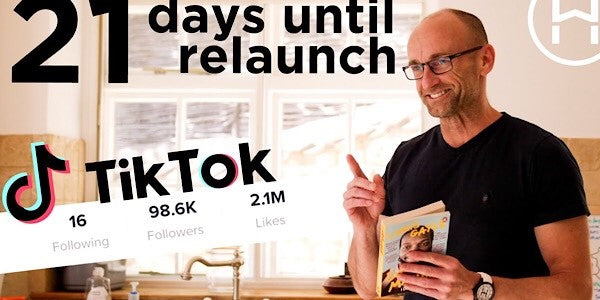 Tiktok is the fastest growing social media app and Hagley West have already started creating videos and putting across the Love Your Journey brand.
We've experimented with a handful of story form videos, sharing CEO Tim Hayden's journey through business. The original post depicting Tim's journey has now amassed over 500,000 views and gained 15,000 followers on his personal TikTok account (@timhayden6).
We now know that this strategy works, so we're asking for your help. We need to hear from you if you've had an interesting or amazing journey in your life.
You do not have to be famous, we really want to celebrate the unsung heroes, this isn't a geographical journey, but a life journey where you've overcome adversity and obstacles to reach triumph.
Do you know of anyone who we could celebrate across our social media platforms? 
Email us - sales@hagleywest.com
#LoveYourJourney
---
---