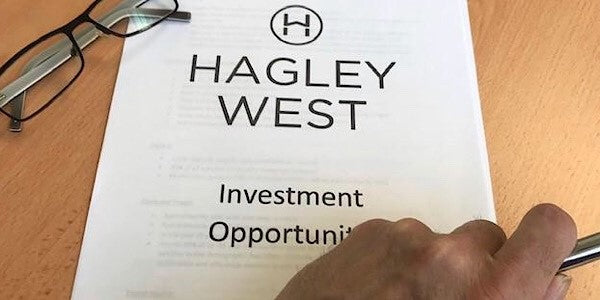 Thank you for showing your early interest with us, as such we are inviting you to become one of the first ever investors in Hagley West Watches. These are incredibly exciting times for us, having recently launched a new sports range and not to mention having Chris Gayle, The Universe Boss, on our team.
We have massive growth plans which are outlined in this deck which will see us targeting a 10x growth by 2023.
We wanted to make this investment opportunity open in the first instance to friends, family, customers and supporters so that they can take advantage of the huge tax benefits of EIS. The first £150K investing in our business from UK tax payers will see a 30% tax refund. To read more about how this works please go to www.eis.co.uk
What do I do next?
Go to www.crowdcube.com to register as a potential investor. This is free and doing this puts you under no obligation to invest. But without registering you will not be able to invest.
We will send you an exclusive link to see our investment video today
We will contact you in the next 48 hours to answer any queries you may have – if you can't wait for that please email or call us
We will send you a link tomorrow to our investment opportunity on Crowdcube website
At 10am (UK GMT) on Thursday 14th November our investment will be open for you
Please email us to sales@hagleywest.com if you have any queries regarding the above...
Love Your Journey
Investments of this nature carry risks to your capital so please invest aware. This financial promotion is approved by Crowdcube Capital Ltd (FCA no. 650205)
---
---