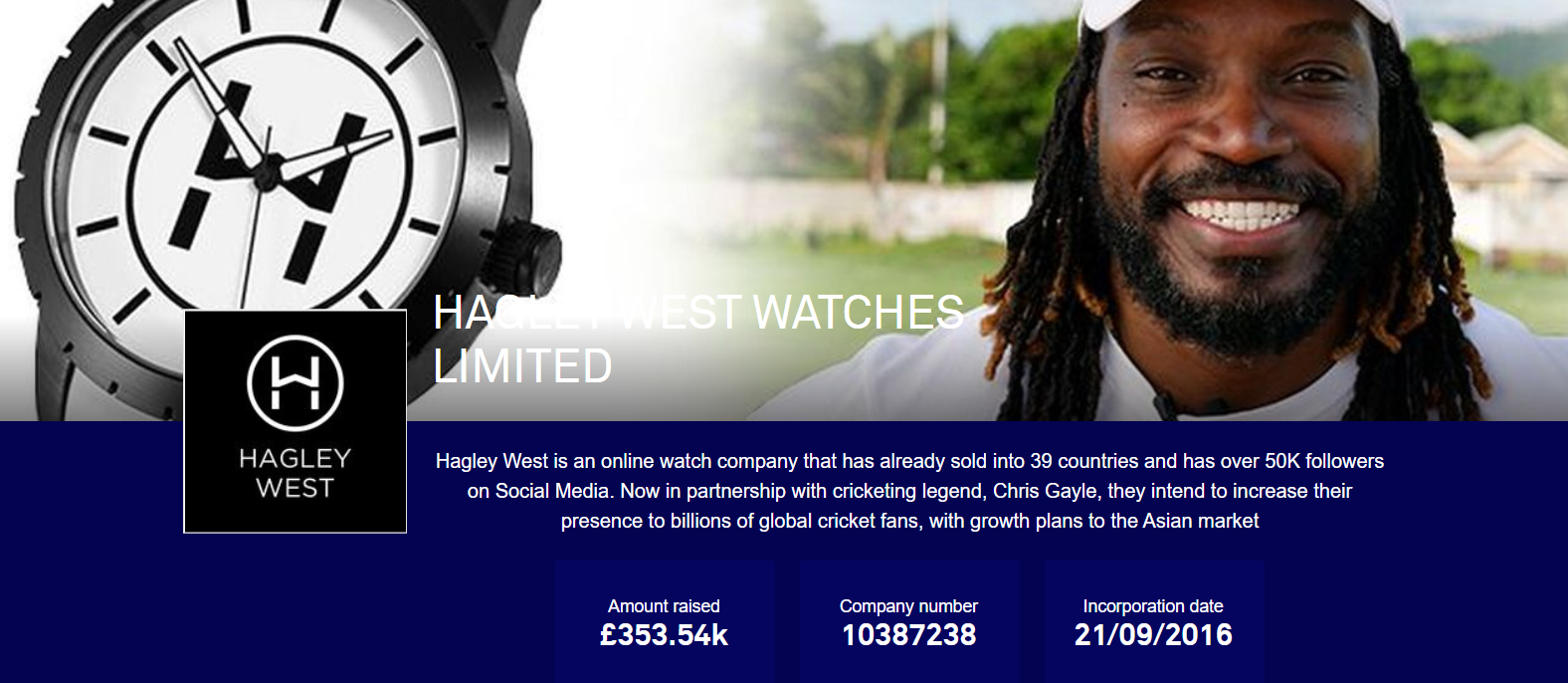 We have signed the final authorisation for the shares to be handed over to Crowdcube to distribute to all of our new shareholders.
This means if you were one of the 270 investors from our recent record breaking crowdfunding event, you will receive your share notification very shortly. 
We have massive global expansion plans, looking to capitalise on the 2.5 billion cricket fans across the globe. The first stage of our growth will see us implement a scaled digital marketing strategy, starting with a 3 month testing period between February and March.
We have also completed the design phase of the '333' range. If you're wondering what relevance '333' has to Hagley West, take a moment to read Chris Gayle's Story. It's Chris's highest ever score in test cricket. Chris's story is the epitome of our brand 'Love Your Journey'...we also wanted his sense of aspiration and achievement to feature in the design of this watch. Early feedback on this particular watch design has been amazing!
Love Your Journey  
---
---