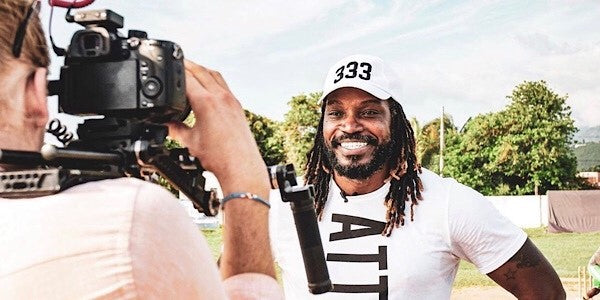 Chris Gayle is one of the greatest cricketers in the world! If you asked him he'd actually say he is the greatest…he goes by the name of the UNIVERSE BOSS and is a co-owner of Hagley West
You could be forgiven for thinking that Chris Gayle has come into the business as an ambassador, but he's not an ambassador for the brand. Chris has come into Hagley West as a 'full on' partner of the business. That means he'll have an influence over the designs of our watches, add his marketing appeal and will ultimately help us reach out to the 2.5 billion cricket fans across the globe.
Cricket is the 2nd most followed sport in the world especially in the Subcontinent where we have massive plans to develop our brand into the Asian market. We are going to be bringing out a watch specially for this price sensitive area. It's a huge growing economy with younger generations developing much more fashion appeal than ever before.
We are going to be launching everything with Chris Gayles help into the Asian market to coincide with the 2021 world cup. This is a massive opportunity for us and this is why Chris Gayle has come on board.
#LoveYourJourney
More info email: sales@hagleywest.com
---
---