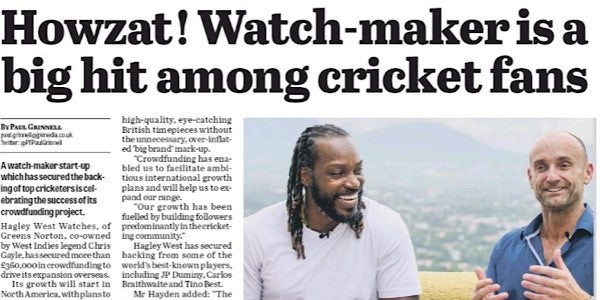 Following on from our media coverage on-line, last night saw the first written print media story about our world record breaking crowdfunding event. 
Big things are happening at Hagley West and next week sees the beginning of our 3 month marketing trial. 
By May we will have a full and finalised marketing strategy, a new line of watches, expansion to a current line, re-branding of the sports range, new lifestyle images on the website, a managed social media programme, new non-leather straps, Chris Gayle advert, a "how we did it" video and also a strong branding strategy!
Check out some of our other featured articles in the media below...
#LoveYourJourney
---
---