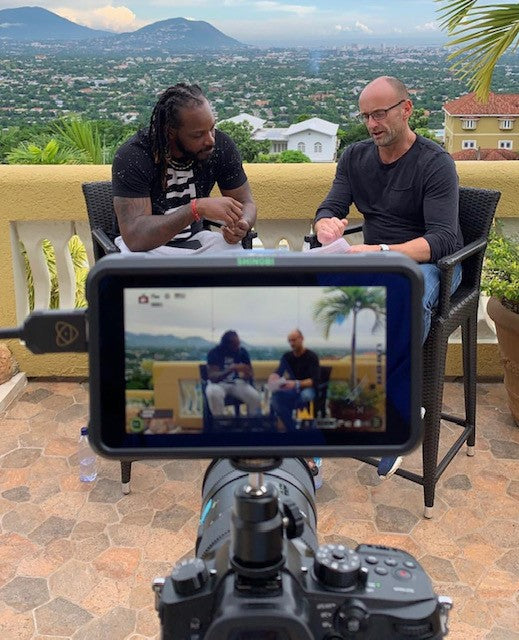 Hagley West CEO Tim Hayden flew out to Jamaica with our media team to film the Crowdcube video with Chris Gayle. The video will launch on crowdcube.com and will form part of the presentation for our up and coming investment opportunity. Here's how things unfolded...
Chris Gayle's cinema room...
Where else would we record the voice overs ? What was important to us whilst filming was putting across how much Chris Gayle loves his journey and more importantly how much he believes you should too #LoveYourJourney 
Filming shouldn't be this fun;) 

Day two of filming complete with plenty still to do...to maximise our time in Jamaica with Chris we'll also be filming a short promotional lifestyle video. You'll get to see it once it's released in the lead up to our Black Friday event. When you see it...leave a comment :)

Siri...show me 4 guys planning a global business strategy...
Between shots we either talk Cricket or watches...
If you'd like to have more information about our investment opportunity that's open to everyone email us, we'd love to hear from you. 
---
---